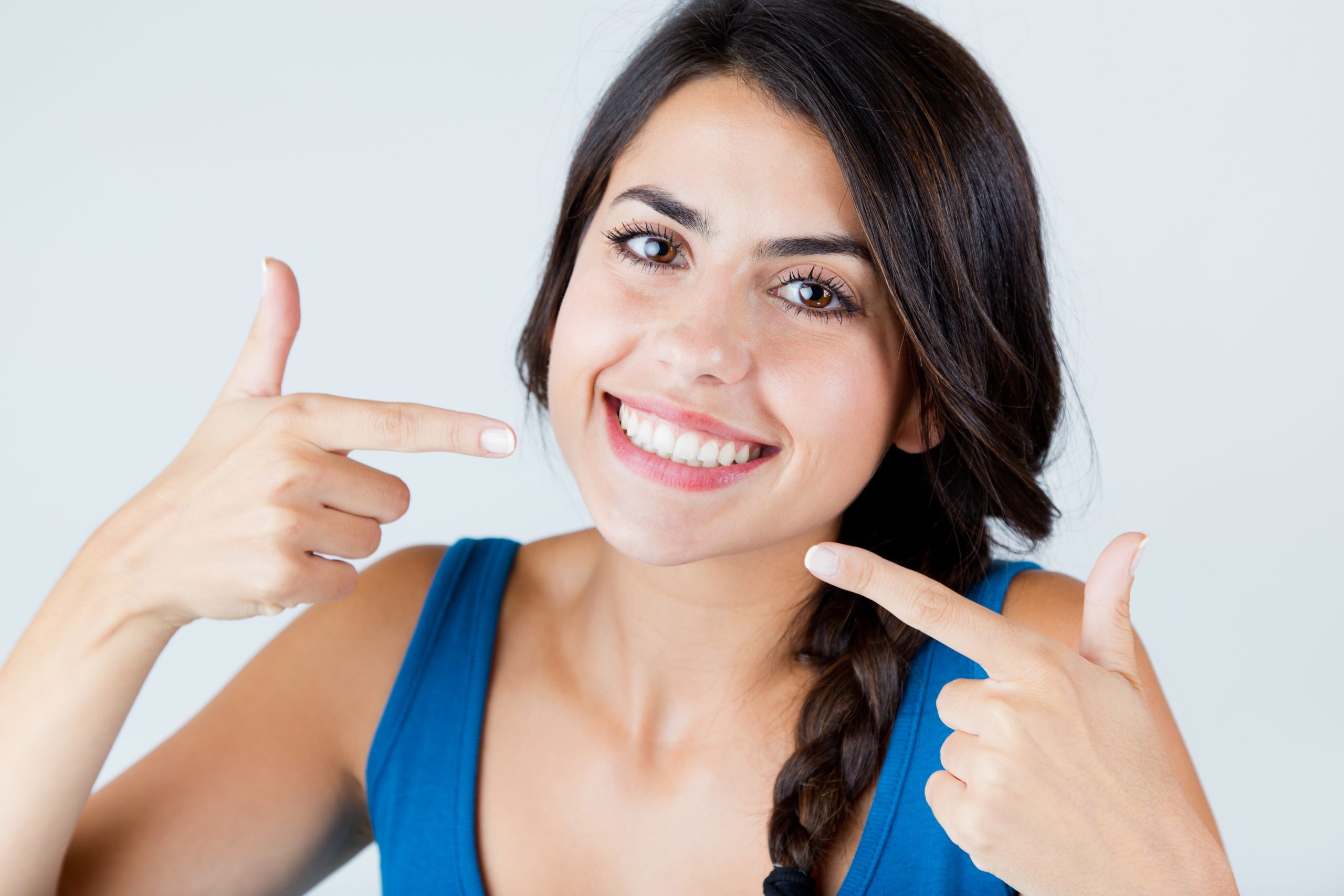 Dr. James Berry is a dentist in San Diego near Kearny Mesa that offers ways for patients to enhance their smiles, therefore maintaining an attractive look. Thanks to continued advances in cosmetic dentistry, patients have more options than ever to do this. At Landmark Dental Arts, our team is also pleased to recommend teeth whitening treatments. Kearny Mesa area patients can learn more by reading onward to see many of the commonly asked questions by our patients.
Why whiten the teeth?
Your smile makes the first impression—don't you want your first impression to be great? Whitening the smile is a great way to boost brilliance and beauty while allowing patients to feel confident in the way they look. Whitening the teeth can also help patients who struggle with staining and discoloration that impacts their appearance and causes their smile to appear dull or aged.
What methods of whitening are available?
Many of our patients are satisfied with the results they achieve with over-the-counter whitening options such as whitening strips and pens. These can be used as directed to brighten the smile several shades over time with proper compliance to treatment recommendations. However, others are unhappy with these types of treatments or want to whiten their teeth faster for an upcoming special event. In situations such as this, patients might seek teeth whitening treatment with Kearny Mesa area dentists. Dr. James Berry and his team at Landmark Dental Arts are pleased to offer custom whitening trays for patients to use to brighten the natural tooth enamel.
What are the advantages of teeth whitening trays?
Dr. James Berry of Landmark Dental Arts feels as though professional-grade custom whitening trays and kits are the best way to brighten the smile, and here's why:
Teeth whitening trays are made custom for the patient to ensure proper fit with the professional-grade bleaching gel.
Teeth whitening trays allow patients to have more control over the whitening results as they are used in the privacy of one's home as often as needed.
Teeth whitening trays are kept by the patient and can be used as needed to whiten more to maintain their results.
Teeth whitening trays are more economical than in-office power bleaching offered at other dental practices and do not cause sensitivity in the same way these treatments might.
Teeth whitening trays are easy to use and clean, allowing them to be used over and over by the patient to achieve and maintain results.
How do I use the whitening trays?
The use of these custom whitening trays is simple. Patients will keep their whitening trays clean between uses. Professional-grade bleaching gel is obtained by patients at their local dental office to use within the trays. Patients wear the trays for a specific period of time to achieve the results they desire within a few days, sometimes weeks. Patients can keep the trays and use them later for touch-up treatments as needed.
How do I know if I am a candidate for teeth whitening?
If you are seeking teeth whitening treatment near you in the area of San Diego, CA, it may be time to speak to our team of professionals at Landmark Dental Arts. Dr. James Berry and his team are dedicated to helping individuals feel more confident with their smile, especially when staining and discoloration cause them embarrassment around others. Call (858) 329-0467 to request an appointment with our team at 4540 Kearny Villa Road, Suite #116. We are here to help new and established patients who are seeking general, cosmetic, and restorative dentistry under one roof with a skilled professional team.